This week I received the revision 3 boards I had ordered.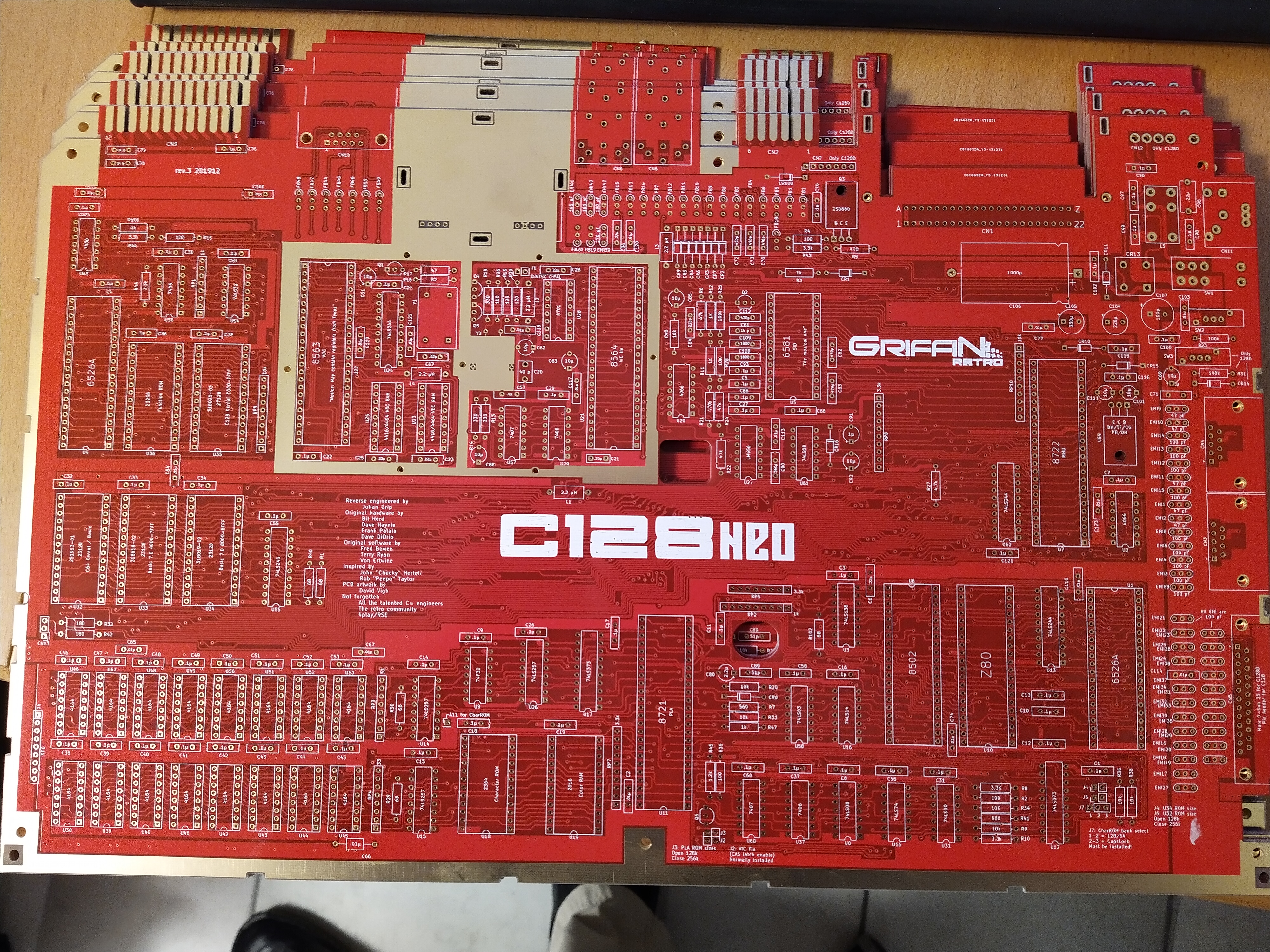 I promptly set about assembling one for testing. I've finally managed to sort out some of the mechanical sizing issues I've been having with some of the components, in this particular case the RF modulator and the RF cage around the video chips which now fit as they should.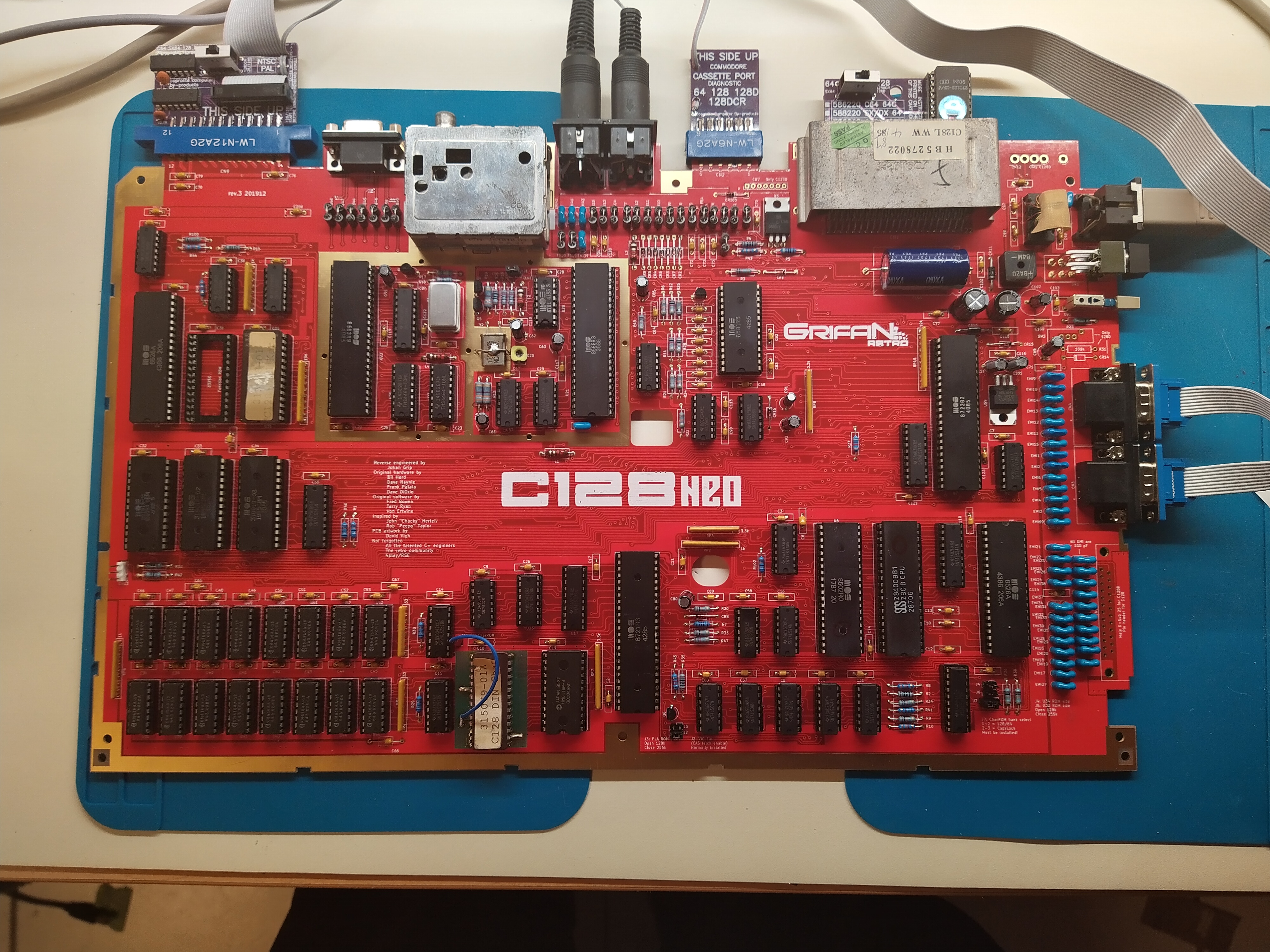 All worked as it should after assembly and I only noted some minor cosmetic issues to be resolved.
New board logo
You may have noticed that the board logo has changed. The C= logo and the Commodore names are still under active trademarks so I decidied to play it safe. I must thank David Vigh for coming up with a very nice logo for me. (Also, hi 4play!). I've also added a Griffin Retro logo which will be the mark placed on boards that I have manufactured as opposed to others making from the gerber files that will be released in the coming weeks.
The timeplan
The current plan is that I will ship some of the boards I have now to beta testers to see how they get along with it. If they find no major issues, I will release Gerber files to github. I will also see if I can arrange some boards for sale to anybody who is interested.
If all goes as planned the gerbers should be available at some point in February.